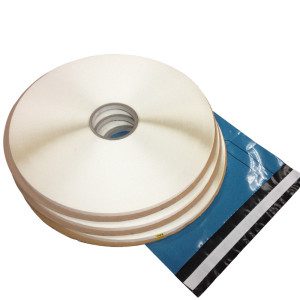 Mailing bag sealing tape is a kind of very strong double sided tape,which is applicate to seal mailing bags permanently. Made up of hot melt adhesive and acrylic adhesive,bubble bag sealing tape is covered with white pearlized film and based with PET middle basic material,so it will not break when running on machine.As the most competitive China mailing bag sealing tape manufacturer,our tape is suitable for both hot and cold weather countries.  5,000m bobbin spool is available.
Product Details
Our Mailing Bag Sealing Tape is made up of 4 parts
White pearlized release film

Hot melt adhesive

PET middle basic material

Solvent acrylic adhesive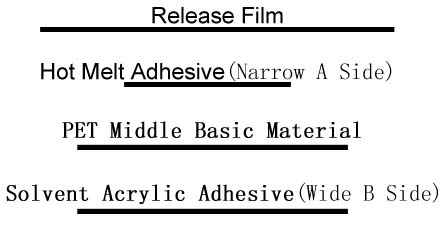 We have 3 normal sizes mailing bag sealing tape,HC06,HC08 and HC10,they are best sellers.By default,they are 500m rolls,but we can make it 5000m bobbin spool as your demand. besides,we can also customize special wide sizes HC12 and HC20,and other wider sizes.We ask for high MOQ for customized sizes.Center,Left, Right glue are all available.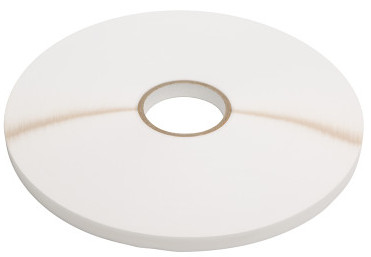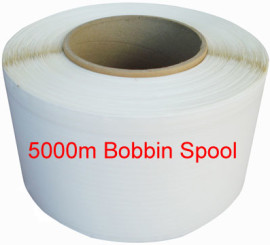 | Code | Film | A Side | PET | B Side | Direction | Packaging |
| --- | --- | --- | --- | --- | --- | --- |
| HC104 | 10mm | 4mm | 8mm | 8mm | Center | 500m*10R |
| HC115 | 11mm | 5mm | 9mm | 9mm | Center | 500m*10R |
| HC126 | 12mm | 6mm | 10mm | 10mm | Center | 500m*10R |
| HC147 | 14mm | 7mm | 11mm | 11mm | Center | 500m*10R |
| HC158 | 15mm | 8mm | 12mm | 12mm | Center | 500m*10R |
| HC179 | 17mm | 9mm | 14mm | 14mm | Center | 500m*10R |
| HC1810 | 18mm | 10mm | 15mm | 15mm | Center | 500m*10R |
| HC2012 | 20mm | 12mm | 17mm | 17mm | Left/Right/Center | 500m*5R |
| HC3615 | 36mm | 15mm | 20mm | 20mm | Left/Right | 500m*5R |
| HC3620 | 36mm | 20mm | 28mm | 28mm | Center | 500m*5R |
Our white mailing bag sealing tape has very wide applications,it's the best choice for sealing bubble bags,besides it's suitable for all kinds of mailing products, including courier bags,cartons,box,envelopes,election bags,tamper evident security bags and other shock proof packing products whose surface are specially dealed.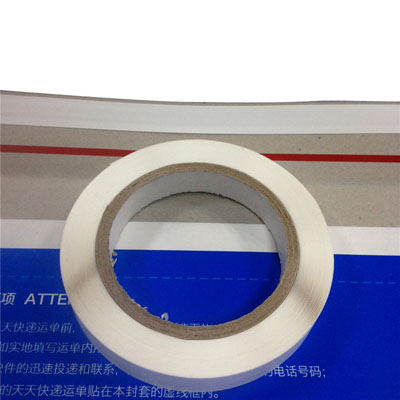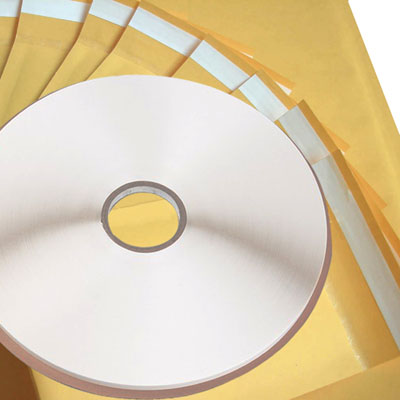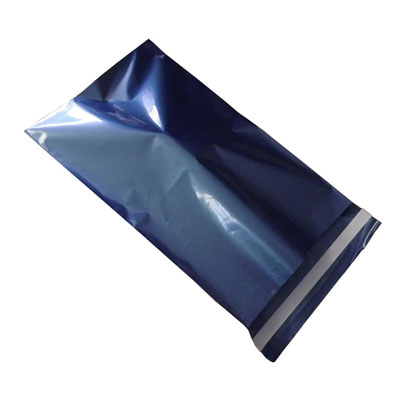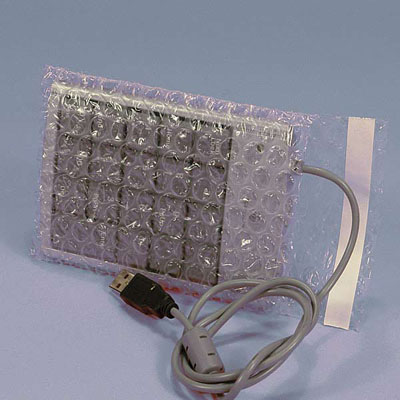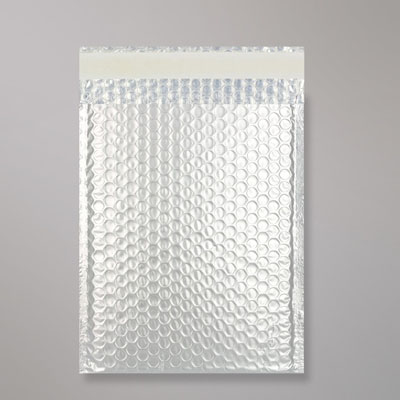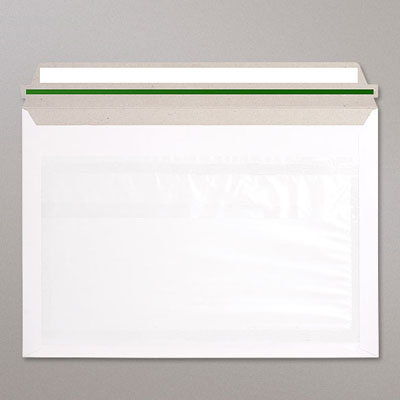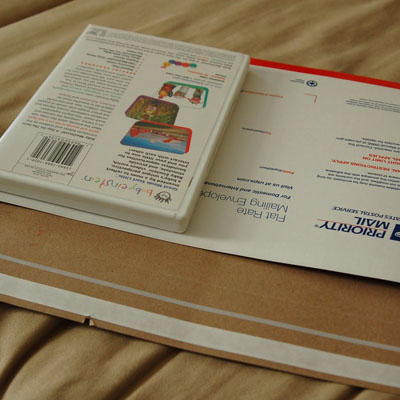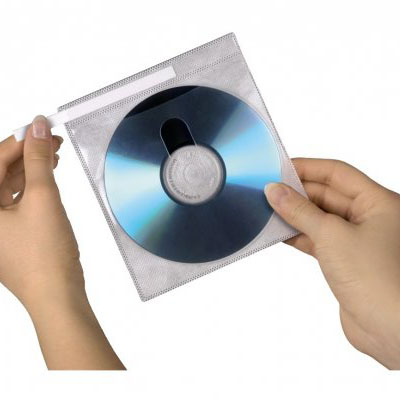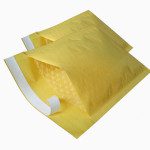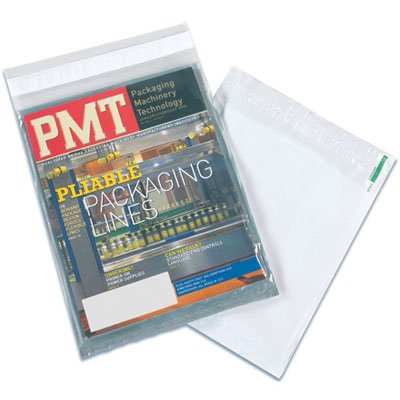 Pearlized plastic film with white color.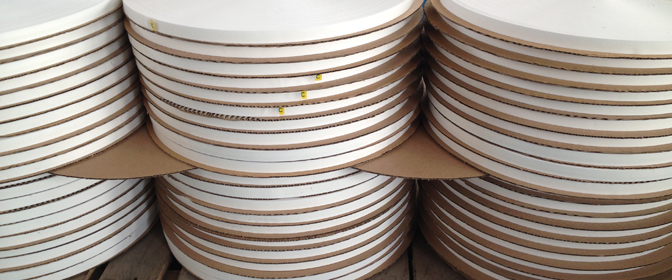 We use good quality hot melt adhesive to be the destructive part,it shows good effect on material of HDPE film,paper,kraft paper,bubble film,and paper cartons.
Our mailing bag sealing tape have the most full range of application.Despite of plastic material packaging products,like express/courier/mailing bags,bubble bags,the tape made up of perlized film is water resistant,suitable for most paper material,like paper envelopes,kraft paper envelopes and cartons.
·Self Seal Envelopes   ·Plastic Mailing Bags  Poly Mailing Bags   ·Poly Envelopes   ·Paper Mailers   ·Bubble Mailers   ·Bubble Bag   ·Bubble Pouches  ·Security Bags   ·Jiffy Bags   ·Carboard Envelopes
Our mailing bag sealing tape's liner is wider than adhesive,this kind of special structure make the liner very easy to peel off,you just need to peel and seal your bags,even by children and the old.
We use strong solvent acrylic adhesive as the other side.Compare to hot melt adhesive,acrylic adhesive is cheaper.Because we made the acrylic adhesive side wider than hot melt adhesive side,it won't appear week than you think,on the contrary,it is as strong as the hot melt adhesive act.
Our tape is heat cuttable,for this feature,most packaging bags manufacturers can use our tape to product packaging bags by bag making machine.
5000m bobbin spool available,saving time
Usually we make the tape 200 micron thick,500 meters long.But we can make it 5000m bobbin spool,you just have to chang one time when the 5000m tape run out,not 10 times,in this way bag making manufacturer can save much time and increase their production efficiency.
Directly from the factory,best quality control
We are manufacturer of mailing bag sealing tape,customers can get the best price and solutions for your product sealing.
[contact-form-7 404 "未找到"]